Carl's 2010 Xmas List
---
Its that time of year again! I'm fortunate enough to have been asked to create a wish list for Xmas. This post is mainly for close friends and family,. but if you have never heard of me and feel like getting any of the requested items for me, then feel free :) If you don't know me but you know someone like me (slightly geeky, food/wine enthusiast, travel enthusiast, and incredibly good looking), then hopefully this can serve as a good gift guide.
---
I'll start the list off with some fun stuff. I'm not expecting any of these by any means, but if you are a billionaire, you are reading this post, and you are really, really drunk, then getting these for me is probably a GREAT idea!
2010 DMC Delorian
What it is:
A car. Someone re-opened the factory a few years ago and is now building new Delorians from the original stainless steel shells. [Delorian]
Why?
Because it is awesome. The timeless design is as relevant today as it was in 1985.
How much?
Just $60,000. That is a small price to pay for awesome.
916 El Camino Del Mar
What it is
A house. My dream house, in fact.
Why?
It is a huge but understated redwood-sided house directly facing the Golden Gate Bridge and next door to Lands End Trail. I ask you: why not?
How Much?
The resident is probably very happy to be living there at the moment, so my guess is he would not want to part with it for less than $15,000,000.17. But really Mr. Drunk-off-his-ass billionaire, isn't that a small price to pay for my happiness and gratitude?
---
OK, now lets get back down to Earth. Here's some slightly more reasonable stuff that even a normal person can buy me after they've had one too many glasses of Chateuneuf du Pape.
Gift Cards or Miles for Airlines
What it is
These days you can give gift cards or even airline miles. The airlines I specifically try to accumulate miles for are: Virgin America, Virgin Atlantic, and American Airlines. While we're on the subject, For hotels I'm an HHonors member, and I'm looking to take a few trips on Amtrak soon. (Links go directly to gifting points pages)
Why?
I love travelling. What better way to travel than to travel for free? Or if I'm already going, I can use the points to treat myself and my companion to an upgrade to Premium Economy or First.
How Much?
Potentially FREE! Most points programs allow you to gift points you already have, so you don't even have to go broke sending me gifts. When you buy points, many airlines run promotions in the holidays that give you 10 or 20% bonus points, so either way it is a win/win.
Gift Cards!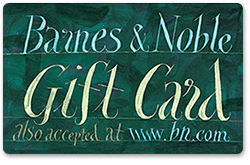 What it is
Cards with a certain monetary value to either a specific merchant or in the form of a credit card such as American Express. A guy like me would be elated to receive a gift card from Barnes And Noble (I have a nook so these would go a particularly long way), Amazon.com, Fry's, Best Buy, Whole Foods, Trader Joe's, Spencer & Daniels Wine Outlet, Chipotle, Starbucks, Peet's, Groupon, REI, or iTunes. (Links go straight to Gift Cards where available online)
Why?
Let's be honest--you might have the best intentions but going and getting me a PCI GPU for my machine would put me in a bind since I have an SLI-based system, and I'd have to probably exchange it for a matching card. Don't know what that meant? Probably best to get a gift card so I can choose a gift, while thinking of how generous (or drunk) you were while I'm at it.
How much?
However much you want! You can buy gift cards in just about any denomination. Some stores have offers where you can get bonus gift cards if you purchase a certain amount. For instance (que blantant referral link) Barnes and Noble will give you a free $10 gift card with $100 gift card purchase, until 12.5.10.
Delorian Hard Drive
What is it?
It is a car! It is a plane! It is a time machine. It is a 500gb hard drive! [Flash Rods]
Why?
Yes, it is kitchey, but I am always in need of an external hard drive, and you can't get more awesome than a Delorian Time Machine Hard Drive. The Audi R8 hard drive is pretty nice too!
How Much?
$250. Again, a small price to pay for awesome.
Le Creuset Cast-Iron Pot
What is it?
It is a heavy, cast-iron pot covered in enamel. Sometimes called a "French Oven", it is perfect for activities ranging from slow-cooking a stew or a tradional Southern-African Potjie to making some Brazilian Brigadeiros. [Amazon]
Why?
Every kitchen should have a good cast-iron, enameled pot. Mine doesn't. This has to be fixed.
How much?
This one can be bought from Amazon for approx $210. I hear you can get a Martha Stewart one for cheaper in some places if you look around, but Le Creuset is the real deal.
Kitchen-Aid Mixer With Meat Grinder
What it is
A very versatile appliance. You can mix, process, make ice cream, do just about anything with the right attachments. One of the attachments I would definitely use would be the Food Grinder. [Amazon]
Why?
I'd love to be able to grind my own free range beef and lamb to make some killer burgers or bolognaise. In addition, I could start making more things that involve mixing.
How much?
Both together would be about $270 on Amazon.
Tamron 18-270mm lens for Canon SLR Cameras
What is it?
A lens for my Canon DSLR camera.
Why?
Currently I carry three lenses around with my DSLR: an 18-55mm, a 55-250mm, and a static 50mm (this one I believe everyone should have). With the first two, I find myself constantly needing to switch between them to get the right shot in the field. This takes up valuable moments, exposes the lenses to risk of being dropped, and exposes the sensor to unecessary dust and moisture. Tamron has made a budget lens that zooms from 18-270, which would give me and even better range than before, and I would not have to remove my lens, save for the times I want to get crystal clear shots from my static 50mm f1.8.
How Much?
$450-630
Canon EF 35mm/f2 Wide Angle Prime Lens
What is it?
A prime lens is a static lens that does not zoom. That may sound lame, but it is not: a prime lens generally offers more clarity and better low-light conditions because all the extra glass the light needs to pass through and other stuff to make a zoom lens work is not there. This one is reviewed by many to be an excellent prime lens for their buck.
Why?
If you are not already completely blitzed on your Chateuneuf du Pape, you may have noticed in the previous item I said I don't want to keep removing my lenses and carrying more around. This, however, is a good wide angle lens that I can put on my camera safely at home and then keep on my camera at events. Many people have even said that this lens now sits on their camera most of the time. It is great in many light conditions, and is so small it would fit in a side pocket of my camera bag (though it will be in the middle so it will be more protected. Here is a flickr stream to show the quality of the lens:
How Much?
$300. If you get it for me I'll take your portrait and frame it, so that is a good deal :)
---
Now let's look at some cheaper things. I'm certainly not expecting everyone to spend $200+ on stuff for me, so here are some even more reasonable gifts that you might consider buying for me after one too many cans of Pabst Blue Ribbon (cheapskate).
---
Finally, if you are too broke to give me any presents, here are some things I'll appreciate. You can ponder them while having a few too many swigs of the Welches you just fermented and distilled in your bathtub:
A nice email or letter telling me how you are doing
Take me out for dinner
Cook me dinner!
Let me cook you dinner! (please call ahead)
Frame a nice photo of us
Come on over for a good hike on the beach, in GGP, or on the Land's End Trail
Some fresh fruits/veggies/herbs (the culinary kind, not the other kind) from your garden, if you are lucky enough to have one
Some of your bathtub Welches moonshine
---
FCC Disclaimer: Most of the Amazon and Barnes and Noble links are affiliate links. But don't worry--I promise not to check my referral reports until After Xmas so as not to ruin the surprises :)